---
Page content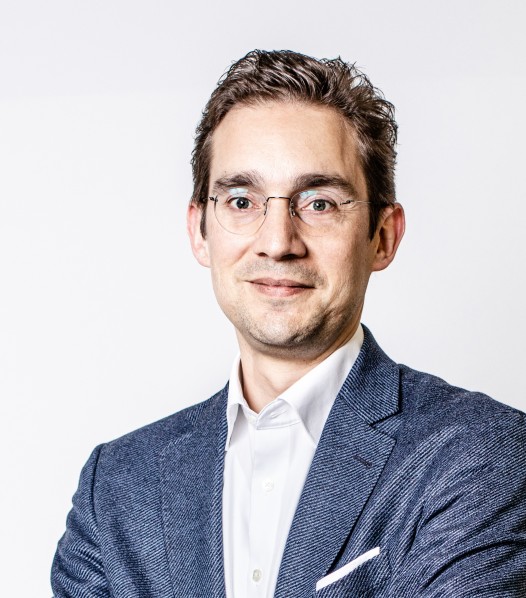 Digital process management – in real time!
The Smartify Stream Data Platform (Smartify SDP) is the answer to one of the greatest challenges facing the digitalization of hospitals – the complexity of working with numerous and heterogeneous systems. For Dr. Tobias Möhlmann, CEO and managing director of Smartify, an interoperable data platform is a cornerstone of digital hospitals of the future – both for the implementation of the Hospital Future Act (KHZG) as well as the ongoing process management in real time.
What drives the complexity of working with a hospital's internal system landscape?
Data on personnel, patients, materials management, bed occupancy, and other information are stored in a variety of different systems such as hospital information systems, workforce management systems and financial accounting systems, each operating independently. To derive meaningful insights, it usually requires cross-system analyses. Given the lack of interoperability among the complex and heterogenous system landscape in hospitals, this oftentimes proves to be highly challenging and still represents one of the major obstacles for process management.
How does Smartify address this challenge?
Our approach is to establish an interoperable data platform in hospitals – the Smartify Stream Data Platform (Smartify SDP). Data are stored locally and processed on-premises to allow for real-time internal analyses based on harmonized, historicized, and normalised information and support cross-sectoral communications.
How does this benefit hospitals?
Firstly, it establishes a single source of truth (SsoT) for all data; secondly, it provides a unified source of data for comprehensive data mining, i.e. the creation of a clinical data repository (CDR); and thirdly, it enables data-driven real-time digital process management using change data capture (CDC) technology. Our CDC technology differs from conventional data warehouse solutions and other interoperable platforms to the extent that we employ a more dynamic event-based data architecture, transmitting new data to the platform whenever a relevant data item changes, opposed to a more static approach such as updating data simply once a day.
Can you give an example of real-time process control using CDC technology?
A great example is the OR, where up-to-the-minute information on OR capacity, availability of beds, staff presence, and the location of the patient in real time are highly decisive factors. At the same time, retrospective analyses and comparisons among various data record versions contribute significantly to optimising processes. Both perspectives are essential, and both perspectives are enabled via CDC. A few more examples where CDC comes into play are managing bed occupancy and workforce scheduling efficiently, not to mention alert systems and other routine applications in hospitals.
Can hospitals benefit from this in the context of the KHZG?
Of course. Our solutions for patient portals (FTB 2), decision-making support systems in hospitals (FTB 4) and digital proof of bed availability (FTB 8) combine the technological data basis of the back-end Stream Data Platform with state-of-the-art front-end software applications. We are presenting these solutions as well as others at our Partner Events at DMEA 2021. It is also important to note that we are targeting every type of hospital, not only the large ones. Simply ticking off the mandatory criteria of the KHZG process runs the risk of fostering a silo mentality with limited permeability while digitally transforming such complex processes.
What are critical success factors for the digitalization of hospitals and the implementation of the KHZG?
A poor process still remains a poor process, even after it has been digitalized. Hence, the effort of optimizing processes and driving digitalization requires synchronization, and digitalization is not merely an IT project but a management leadership task. Oftentimes it is all about the common predicament of everybody agreeing that it cannot be done – until someone comes along, goes ahead unaware of what had been said and does it anyways.