---
Page content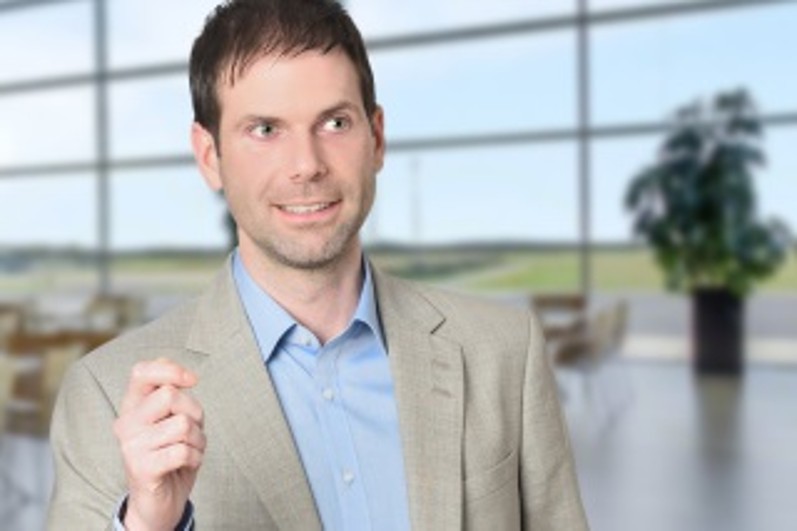 A quick and intelligent path to a reliable diagnosis
In the past, hospital information systems (HIS) mainly amassed electronic patient data. Nowadays however, the demands placed on an HIS are much greater. For Daniel Heine, a managing director at NEXUS AG, an HIS is the main platform for integrating a hospital's entire range of specialist applications. At DMEA, the company will be showing how patients can be involved and how AI can be used to simplify and support diagnostic procedures.
Mr. Heine, what exactly is a hospital information system (HIS)?
For our customers, the NEXUS / HISNG is a central component of a platform strategy. It enables hospitals to integrate various products and modules, including highly specialised systems and diagnostic methods of all kinds. We are able to supply almost all these IT modules for this type of platform, for laboratory, pathology and gynaecology needs for example. Third-party applications can also be integrated into a global NEXUS concept. The HIS provides basic features and processing functions such as a legal concept, role concept and operating concept. The basic idea is to combine data protection-compliant specialist medical modules via a universal interface for maximum ease of use. The fact that our solid platform concept also allows us to fully integrate third-party software sets our product apart.
How do you achieve this level of integration? What is the platform based on?
It is all based on a central data hub, a vendor-neutral archive (VNA) that will also be a key topic for us at DMEA. Using our NEXUS / Deep View® VNA we can achieve genuine interoperability, while strictly adhering to international standards. Data handling is IHE-compliant. We use the Microservice-based FHIR standard for communications on all our new modules, and are gradually retrofitting our existing modules. NEXUS / Deep View® lets us consolidate images, data and documents from any system. They can be accessed by a universal viewer which is not tied to an HIS or client/server environment and which can also be used in a mobile environment. In addition to the universal viewer there is also a special viewer for special requirements, hanging protocols in radiology for example, or for preparing tumour conferences. The VNA also features a range of functions for external data communications. There are also processing functions which customers can configure to their individual needs.
On the subject of external communications, the Hospital Future Act (KHZG) has given patient applications an enormous boost. To what extent is your HIS prepared for this?
Indeed, the KHZG has set a lot in motion. This is not new to us because, especially in the rehab environment, we have been communicating data in both directions prior to and post-treatment for many years. It is taking place more and more via FHIR interfaces. Our module for providing hospitals with these patient functions is called NEXUS / PORTAL and features a comprehensive range of services, including online appointments, electronic registration, referral, aftercare, questionnaire and diary functions as well as IoT applications of all kinds.
There was already demand for these tools prior to the KHZG. However, many hospitals were reluctant to implement them, among other things because ensuring access for all stakeholders can be relatively complex. The KHZG has made it possible to implement portal projects. Now that accessing electronic patient files (ePA) is becoming mandatory, patient services are also on the agenda. Comprehensive access to electronic patient files will take a while to achieve. Nonetheless, we very much welcome this development.
As well as the VNA and your portal solution, what else will you be focusing on at DMEA?
Another main focus is on diagnostics, and specifically the use of AI in that context. Our aim is to offer a quick and intelligent path to a reliable diagnosis. We are currently putting a lot of development work into establishing new application fields. Among other things, we are looking at making use of digital data from medical devices which we enhance with algorithms and automatically integrate into corresponding texts. We are also working directly with image data. In an endoscopic application, for instance, when we create a 3D model of medically examined cavities, using AI we can detect lesions and automatically create diagnostic texts. The resultant diagnoses are not text documents in the conventional sense, but structured SNOMED CT documents which a physician can navigate using voice control, for instance. Naturally, that is not a universal application as yet. We are using it in a special diagnostics application, and from there it will transition to a general application that can deal with all document requirements in an HIS. That will be a major win for users and make the benefits of digitalisation in medicine very clear.