---
Page content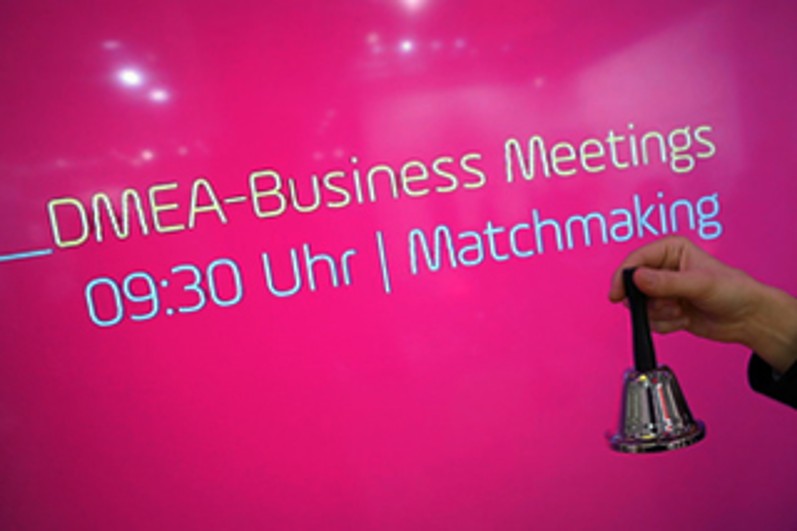 Digital networking at DMEA: Four tips for the DMEA platform
Networking with exciting players and companies from the industry has always been a focus at DMEA - this year, for the first time, it's also purely digital! Find out how you can make the most of the DMEA platform for networking.
1. Introduce yourself
Start using the networking function of the DMEA platform by creating your own network profile with details such as photo, company and contact options. There you can also specify whether you want to be contacted by other users, which products you are interested in, and which ones you offer.
2. Find suitable contacts
With our business matching function you can search for interesting contacts for business or content exchanges within the DMEA community. The recommendations are based on the specified product groups, so the more detailed you fill out your profile, the better the recommendations will be!
3. Expand your network
Once you have found suitable contacts, you can network with them directly. To do this, you can either use the message function or immediately send an appointment proposal for a personal meeting by including a meeting link. You also have the option of saving interesting contacts for later by using the save function.
4. Get to know interesting exhibitors
Numerous exhibitors are also on the DMEA platform to present their services, products and DMEA program items. Use the search function to find interesting companies or filter by the product groups that are relevant to you. Again, you can use the button to save your search results for later.
Are you ready to go? Then create your personal profile for free right now! We hope you enjoy networking! Click here to go to the digital platform