---
Page content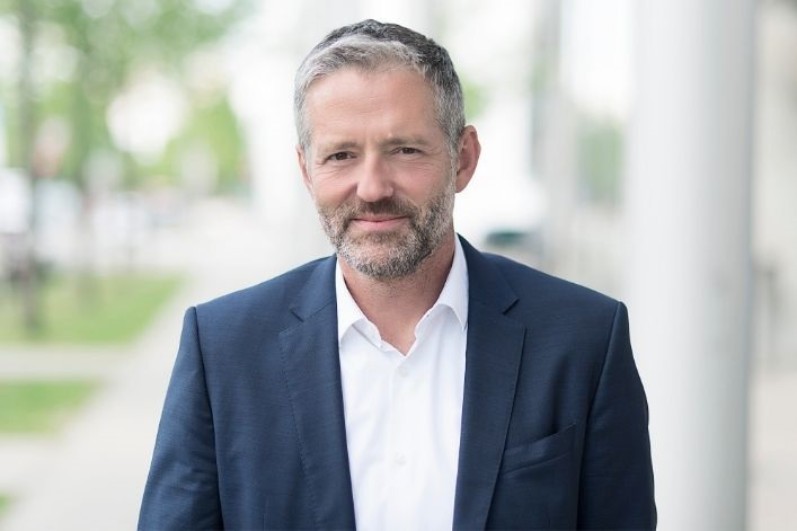 KHZG and TI: A long overdue boost for digitalisation
The coronavirus crisis and the Hospital Future Act (KHZG) have given digitalisation in the hospital sector a long overdue boost. This will also be a major topic at DMEA 2021. According to Matthias Meierhofer, founder and board chairman of Meierhofer AG, in many hospitals there is a substantial need for modernising patient care documentation, digital intensive care, patient involvement and eMedication.
The federal government's digitalisation initiatives are strongly impacting the hospital market. Modernisation on this scale has rarely or never been seen before. As a leading SME marketing hospital information systems, what is Meierhofer AG's view on the latest developments?
After a slow start, the hospital IT market has received a significant boost from the coronavirus crisis. Even before the pandemic the federal government had set a lot of things in motion. These are things that we are dealing with now, in particular connecting hospitals to the telematics infrastructure. The KHZG has also massively boosted funding for specific projects. As a result, hospitals are now occupied with many things simultaneously and have to coordinate, as they each need to find their focus. Overall, everyone in the sector is grateful that long overdue investment is finally taking place.
The KHZG has enabled funding to be requested for some months now. What is your impression? Which parts of the inpatient sector urgently require digitalisation?
One has to differentiate here. In terms of digitalisation some hospitals are already well equipped and are using KHZG funding to make further improvements. Those that have had to make cuts over the years have a significant backlog in that respect. We look at it from an HIS provider's point of view. We see that funding for items 2, 3, 5 and 6 is particularly in demand, i.e. for patient portals, patient care / treatment documentation and medication management, and for PDMS systems in intensive care, with a view to taking pressure off staff as well. We continue to see some hesitancy where decision-making support systems are concerned. The market still needs some time here.
What are the biggest challenges you face when implementing KHZG projects?
In recent years we have switched over numerous hospitals, including a large cluster in Hamburg, to our M-KIS hospital information system. The challenges we face today are similar to the ones we experienced with those projects. The focus is largely on project management and the culture surrounding a changeover. Another aspect is the ongoing task of connecting hospitals to the telematics infrastructure, which is largely independent of the KHZG. That ties up personnel, resulting in IT departments being overstretched. At the same time all projects and measures have to gain acceptance from the users. With IT projects, it is never about introducing new software but about changing processes.
Can Meierhofer AG help customers in that respect?
We already have a lot of experience digitalising hospitals and know what questions arise as a project unfolds. We give our customers the best possible support and try to give them the security they need throughout every phase of the project. As far as changing processes is concerned, we have compiled a list of best practices from the experiences gained from hospitals we have switched over in recent years, which are very helpful. We also support our customers when connecting them to the telematics infrastructure, although that list of best practices is not as long. Phasing in successive versions of the electronic patient file that are not necessarily compatible with each other is a challenge. However, we are able to offer support there too. We have also established an up-to-the-minute, comprehensive eLearning programme to coach users on a wide range of topics regardless of time and location, which has been very well received.
How will Meierhofer AG address all these topics at the virtual DMEA?
Our experiences with virtual events have been very positive, which is why we are looking forward to this year's DMEA. Our virtual events are able to reach audiences that would probably not have come to Berlin. Many of our webinars at this year's DMEA are about the KHZG and the telematics infrastructure as well as our corresponding products. Those interested can also find out everything about our latest-generation hospital information system M-KIS Next, which is being installed in more and more hospitals. At DMEA it will also be part of our virtual tour entitled 'Digital Health 2025'. We are also taking part in the tours entitled 'Digital Medicine' with our M-Pflege product, in 'Medical Technology meets IT' with our M-PDMS system, and in 'Drug Prescription and Safe Treatment Plan' with M-Medikation. I also want to draw your attention to a lecture by Prof. Dr. Dagmar Waltemath of Universitätsmedizin Greifswald, who at a symposium organised by the Medical Informatics Initiative will talk about the use of M-KIS in medical research (11 June 2021; Congress programme; 10 - 11.30 a.m.). I am also looking forward to exchanging views with representatives of Asklepios and Contilia on best practices regarding the introduction of the hospital information system and on the opportunities and risks of implementing a blueprint (8 June 2021; Congress programme; 11.30 a.m. – 12 noon).