---
Page content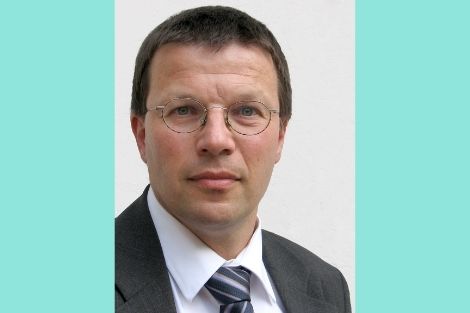 Coding in hospitals: Context is key
Medical practice software solutions are aimed at helping users in their day-to-day work. IT support makes coding diagnoses and medical services much more manageable and, as Joachim Meyer zu Wendischhoff, head of Medicine and Product Management at ID reveals, it is becoming even easier. Against the backdrop of the Hospital Future Act, it comes as no surprise that the company's other focus at DMEA is on digital medication, which in the future will become indispensable.
Coding invoices for medical services is routine hospital work. For the employees whose job it is, it is often quite exhausting. Can you help?
Yes indeed. At this year's DMEA we will be placing a major focus on clinical context coding, which targets precisely this issue. Clinical Context Coding means that we extract information from medical texts and documents and reproduce it in code. That is not altogether new. However, we have recently made significant advances in this field and see that it is very well received by users, particularly those tasked with coding. We will be presenting it in detail at DMEA, both at partner events and on a virtual tour entitled 'Digital Documentation and Archiving' on 25 May 2021.
How exactly have you developed Clinical Context Coding?
We are making parts of the documentation, in particular medication and laboratory data, accessible. Furthermore, our Clinical Context Coding is now able to handle OrphaCodes and the Alpha ID of the Federal Institute for Drugs and Medical Devices (BfArM), i.e. codes for orphan diseases and their treatment. This is not a mass market. However, university hospitals among others, who all have orphan disease centres, have recently shown keen interest. We are also quite proud of our function for automatically identifying new examination and treatment methods (NUBs). This also works with NUBs where a code has yet to be assigned. The software flags it to ensure a service does not go missing on an invoice.
One criticism of coding algorithms is that they cannot react flexibly to different medical environments. Has progress been made there?
Yes. One important factor is that we have made coding algorithms more sensitive to document content. In order to achieve optimum coding results a surgery report has to be searched differently to a general medical report, for instance. We have also incorporated an editor for hospitals to establish individual rules. These can be applied immediately, with no need to wait for an official update to implement them. It concerns proper names, for instance, which are typical with certain procedures and which immediately trigger an OPS code when they appear. Exclusions are possible too. For instance, if the term 'diabetes outpatient' crops up in a medical report the system can be told to ignore it. That makes it quite flexible.
In addition to coding, another focus of ID is on electronic medication. Because of the Hospital Future Act (KHZG) it is likely to be quite topical at DMEA. Is that the case?
Current demand for our ID MEDICS® medication software is huge. And yes, the reason is the Hospital Future Act. Obviously, we will be focusing on it at DMEA 2021. We will be holding a partner event, and our eMedication range will form part of the virtual tour entitled 'Quality and Knowledge Management' on 25 May 2021. As regards eMedication, we have an established closed loop product family ranging from medication anamnesis to controlling unit dosage machines. However, the demands being placed on eMedication are increasing noticeably again.
What are these demands?
In addition to the digital Federal Medication Plan, ePrescriptions are now also becoming law. In the hospital environment this particularly affects outpatient units and medical care centres. As regards inpatient treatment, embedding eMedication is becoming increasingly important. That is why we are focusing on creating FHIR interfaces, in order to import data from a patient data management system (PDMS) for instance, and ultimately to export them, to electronic patient files, for example. Perhaps I should also mention that we will be bringing our ID LOGIK® terminology server to the virtual DMEA. It already attracted attention last year. With Germany now a member of SNOMED International, terminology servers have become even more relevant again. As part of the medical informatics initiative of the SMITH Group, our terminology server is operating at full speed and is already fluent in SNOMED CT – in German as well!