---
Page content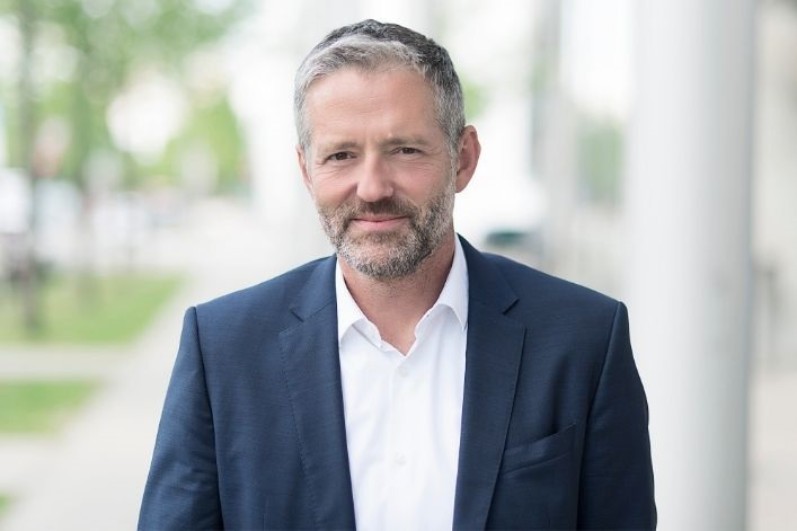 Goldpartner-Interview: Next Generation Hospital IT: Intelligent, future-ready, user-friendly
February 31, 2020 – The hospital landscape is undergoing radical change. This makes it all the more important to have a reliable IT partner at your side, says Matthias Meierhofer, founder and CEO of Meierhofer AG. At DMEA 2020, the company will give a first insight into the new generation of its hospital information system - with a strong focus on user-friendliness.
How do you see the situation of hospitals in German-speaking countries at the beginning of 2020?
There is enormous movement. The consolidation of the hospital landscape that has been forecast for some time is now in full swing. More and more hospitals are no longer able to perform the balancing act between tight financing, scarce personnel and growing care requirements. This leads to additional burdens on those hospitals that remain, and it makes efficient IT even more important. At the same time, regulatory requirements are increasing: At the beginning of 2021, electronic patient records will be introduced in Germany, even though it is not yet clear how exactly hospitals will be connected. Other legal challenges concern quality assurance and the MDK procedure. In principle, we consider many of the new regulations to be positive, but the manual implementation is often not optimal and some of the deadlines are simply not feasible. All the more important is a reliable partner on the IT side.
As a provider of hospital software, how exactly do you deal with these challenges?
We do what we can to deliver on time. But of course, hospitals must also implement the changes promptly. This is often hardly possible in times of still limited IT budgets and increasing staff shortages. We see ourselves as a partner to hospitals and focus on the issues that are currently important. We are able to do this because, unlike others, we as a medium-sized, owner-managed company are not distracted by sales, changes in shareholders and restructuring. We can provide the stability that hospitals need. Our customers therefore have an advantage over others.
How do you assess the developments on the part of hospital IT manufacturers?
There is enormous movement here, too. Which does not make things any easier for many hospitals. We sometimes have the impression that many providers seek their salvation in partial solutions. We see incredibly specialized apps and individual mobile applications, a new version of the best-of-breed approach, so to speak. We at Meierhofer have always been and continue to be one of the most open companies when it comes to connecting other systems. But we do not believe that the majority of hospitals are willing or able to orchestrate highly heterogeneous IT landscapes.
What exactly does a hospital information system have to do?
Three things: The HIS must be future-ready and maximally user-friendly, and it should help to improve the quality of care. At DMEA 2020, we will give a first insight into the new generation of our established HIS called M-KIS, which we call M-KIS Next. M-KIS Next takes up the three core requirements mentioned above and uses a new technology platform with less function-driven than much more process-based view. We use this platform to implement important facets and requirements such as intuitive operability, mobility, terminology integration, cloud capability and artificial intelligence in a future-oriented manner. In doing so, we keep it the same as in the past when changing the system generation: There is a smooth transition, allowing customers to integrate the new technology into the old environment step by step. In the first hospitals, we will begin this process before the end of 2020.
What will be the concrete results of DMEA 2020?
At DMEA, the focus will be on usability/user-friendliness. We will give a first insight into the completely new user interface of M-KIS Next and show what we mean by process orientation. This is a very central point for hospitals, and a big plus of our new HIS generation. In times of medical and nursing staff shortages, a HIS must make work much easier. Another aspect of the new HIS is that it offers intelligent process support and workflow automation. And then we will use M-KIS Next to get into AI applications, right down to billing. There will also be a number of cooperations, which are currently in preparation. In short: We present the first insight into a completely new generation of HIS.
More information about Meierhofer.