---
Page content
Guided Tours at DMEA 2022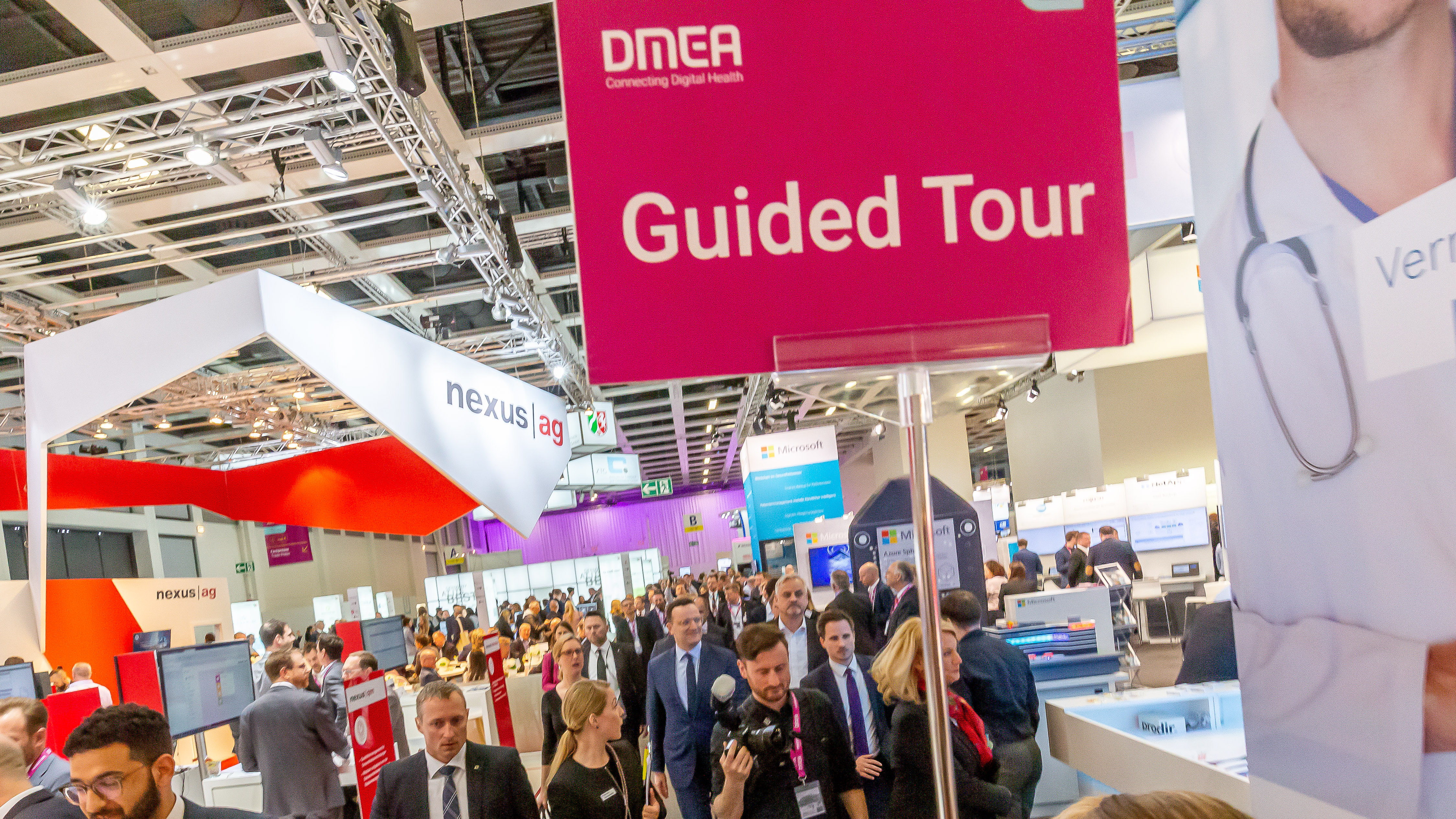 Guided Tours at DMEA 2022
At DMEA 2022, this format, which is popular with trade visitors and exhibitors, will again be held as a face-to-face event.
Interested trade visitors can obtain information live and on site on ten selected key topics and get to know matching companies, their products, services and contacts in person.
Key Facts on the Guided Tours
10 preselected key topics
Visit of max. 5 stations/exhibitors per guided tour
max. 1 presentation per exhibitor per topic
max. 8 minutes of presentation per station/exhibitor
max. 60 min. per guided tour
Allocation of stations after booking deadline
Booking information
Registered exhibitors of DMEA 2022 were able to book presentation slots (stations).
The booking period ended on February 21, 2022 - allocation of all stations will take place after the booking period has ended.
We will provide you with a detailed overview of the different tours in mid-March.
Join us soon
at the DMEA